Company Profile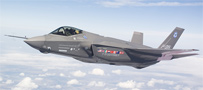 Company:
With over 40 years of experience, Lanic Aerospace provides full service manufacturing to the aerospace industry. Using high quality equipment, tooling, and advanced software technology to fabricate complex detail parts and assemblies. Our years of experience, developed production system, and service based culture offers not only quality, but value and a high level of personalized customer service. Our management structure and business plan are centered around these values.
Mission:
Our mission is to use technology and best practices to deliver the highest quality of flight ready aircraft components, assemblies, and engineering services. This is a foundation that allows our team to service, support, and create value for our customers. Our standards and procedures will ensure inherent repeatable quality. This is the driving force behind our growth and future.
Capabilities:
•3, 4, and 5 axis Machining :
-General machining and advanced manufacturing/engineering services
-Structural Aircraft Components in a wide rage of base materials (with focus on hard metal):
-Plate, Sheet, Extrusion, Bar, and Forgings -Forming: Bump, Hydro, and Stretch
•Aircraft Systems:
-Landing Gear
-Actuators
-Avionic Racking
•Aircraft Assembly:
-Mechanical Assemblies
-Flight Surfaces
-Actuators
-Landing Gear

Enterprise Resource Planning System:
Lanic Aerospace has implemented ECI/JobBoss2 to ensure control in every aspect of our business. Utilizing one system creates uniformity throughout every department. This system is highly scalable and integrated.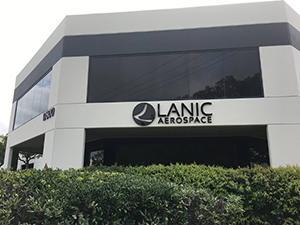 Facilities:
•Gothard Facility:
-58,000 Square Feet
-High Speed 5 Axis Gantries 104″ x 900″
-3, 4 & 5 Axis Low Speed Hard Metal up to 104″ x 680″
-Hot Forming
-Assembly

•Rancho Cucamonga Facility – Corporate Headquarters:
-20,000 Square Feet
-High Speed 5 Axis Machining with Pallet changing up to 30″ cube
-3,4 & 5 Axis Low Speed Hard Metal up to 30″ x 80″
-Assembly